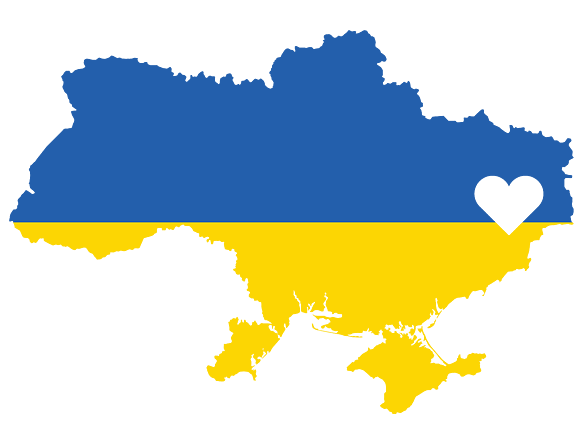 Lymm co-ordination of help for Ukraine:
There is more information (and a growing list of tips / comments) on the Lymm and District Ukraine Support Group (a Facebook group - you don't need a Facebook account to view this group & read updates)
The Sanctuary Hub (a registered charity) have created a JustGiving page to raise funds to be used by the Lymm and District Ukraine Support Group (the Sanctuary Hub co-ordinated in a similar way for Leave No-One Behind in Lymm)
Warrington (Lymm's local authority) has published a set of very helpful guidance for people and families arriving from Ukraine. www.warrington.gov.uk/ukraine
Each person arriving from Ukraine will be given £200 to help cover any immediate costs to settle in. This will be provided as a cash payment by Warrington council. As soon as your guest is here, can you email Ukraine@warrington.gov.uk
Further information:
Red Cross Information and support for people from Ukraine, including the family migration visa and the Ukrainian family scheme.
https://www.redcross.org.uk/get-help/get-help-as-a-refugee/help-for-refugees-from-ukraine
The British Red Cross is also giving £50 financial support for Ukrainian Guests. Please direct your guests (it doesn't have to be them that call, but there are translators) to the British Red Cross Support line number 08081 963651 open daily between 10-6pm.
They will be required to show passport evidence and visa stamp to claim £50 per person up to maximum family of 6 within 14 days of arrival.
They will receive a preloaded credit card to a home address by mail within 24-48hours.
Sanctuary Foundation (not related to Lymm Sanctuary Cafe!) have more information about helping refugees on their website: www.sanctuaryfoundation.org.uk - particularly the video on this linked page.
Barnardo's have launched a free helpline, staffed by English, Ukrainian and Russian speakers, to offer support to children and families arriving in the UK from Ukraine. The helpline is open Monday – Friday (10am-8pm) and Saturday (10am-3pm). Callers will be able to get help and advice on a range of issues, the helpline number is: 0800 148 8586.
How2UK provides some useful information on what to do in the first days after arrival and how to settle into the new environment, https://how2uk.org/ukrainians/
Zattoo comes recommended as it provides a free feed of Ukrainian TV, https://zattoo.com/int/ukrainian-tv
If you are interested in hosting Ukrainian refugees, there are a number of steps to follow and the process is not straightforward, see this info leaflet produced by the Lymm and District Ukraine Support Group
Ukraine-Info-leaflet-How-to-be-a-Host
UK Government FAQ (Frequently Asked Questions) for households looking to host Ukranians: https://www.gov.uk/guidance/homes-for-ukraine-scheme-frequently-asked-questions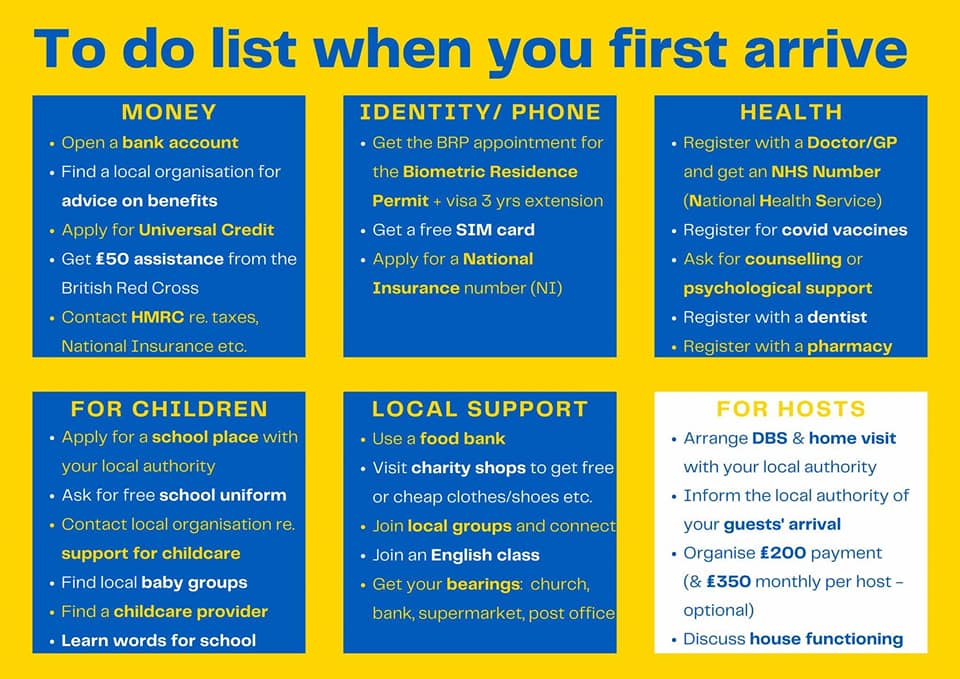 Changed
2 months 4 weeks ago