Address
Sutch lane, Lymm (between Oughtrington Lane and Pepper Street)
Further information
Sutch Lane
Sutch lane is a lovely bridleway between Lymm Village centre and Lymm High School & Spud Wood. Sutch Lane runs parallel to the canal tow path (on the opposite, south side of the canal) but feels a very different route to the tow path, being under tree cover and with good views of St Peter's church.
Sutch lane has suffered from mud issues for many years - Warrington Borough Council have invested in a significant clear up of the bridleway in September 2022, removing soil build up from the surface and improving drainage in the worst affected areas with an aim for this to be usable as an active travel route to & from the High School all year round (with benefits to dog walkers, runners, cyclists, horse riders and everyone else in general!).
Sutch lane can be part of a circular walk around Oughtrington / Spud Wood, to link up the village centre and High School / Oughtrington Primary School and it just about makes an active travel route between Heatley Mere and Lymm Village centre, via other footpaths.
St Peter's Church and Sutch Lane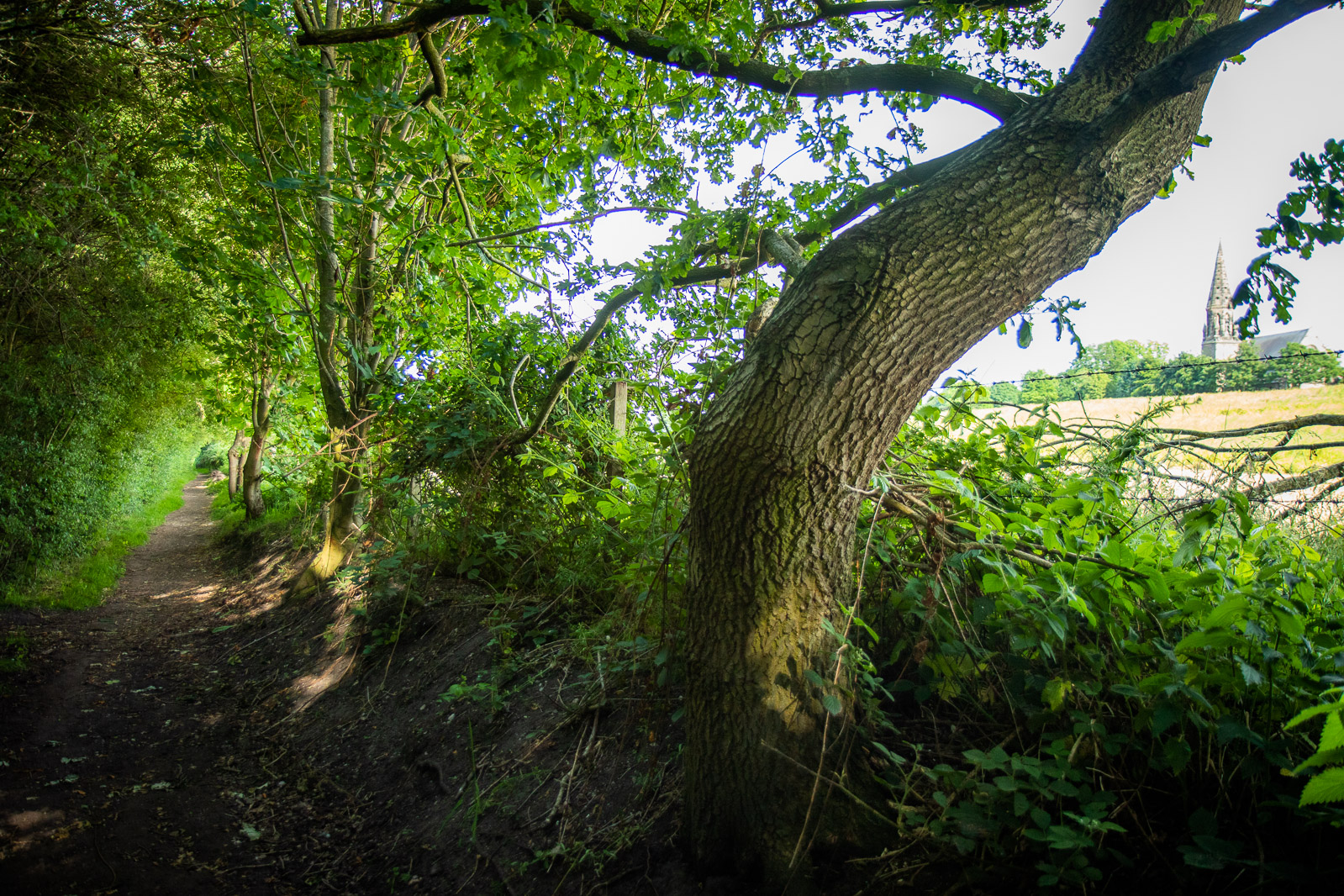 Reporting issues
Any issues with the Sutch Lane should be reported to Warrington Borough Council here via their website. You can phone WBC on 01925 443322 to report issues, but it's much, much easier to report via their online ticketing system (website).
Changed
11 months 3 weeks ago